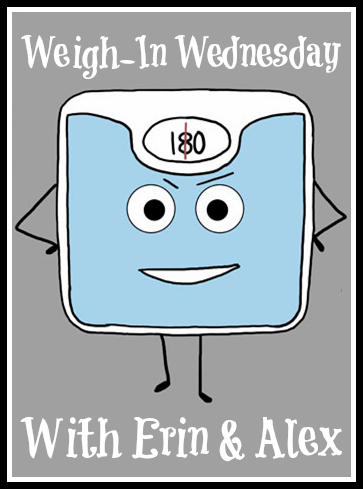 This is my first weigh in Wednesday!
I am so excited to be participating to get some motivation from all you fantastic ladies!
I didn't take a picture of the scale last week because...well I didn't know about this challenge haha!
But, you can take my word that I weighed in at 167.6.
Today I woke up at:
Argh! I can't figure out how to flip it!




Although it is sideways, it reads 164.4.
But you darlings are smart people so I'm sure you could have figured that out on your own.
That 3.2 pounds down!
What the heezy?
I have no idea how I lost.
I haven't really been doing done anything.
I need to start getting out and exercising.
My plan is to do the
Ease into5k
running plan for the next few weeks.
And also the Insanity program.
And eating better of course!
Workout song of the week:
Jessie J- Do it Like a Dude
What is your plan of action for this week?